December 2020...
A big "thank you" to all our clients!
We appreciate the confidence that you have placed in us in 2020...
Merry Christmas and a Happy New Year!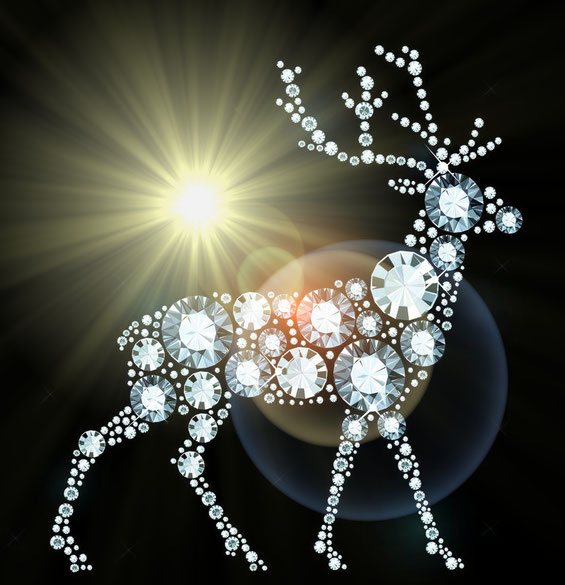 November 2020...
Another satisfied client...
Maybe you have jewellery that you haven't worn for a long time. Either because after years they have become old-fashioned,
or because they are too exuberant... Or because they have come from inheritance and are not our style,
or because they bring up memories of people you want to forget.
What if I told you that we can transform old jewels into new jewels ...
Like this ring ... made for a client of ours, out of her own gold and diamond.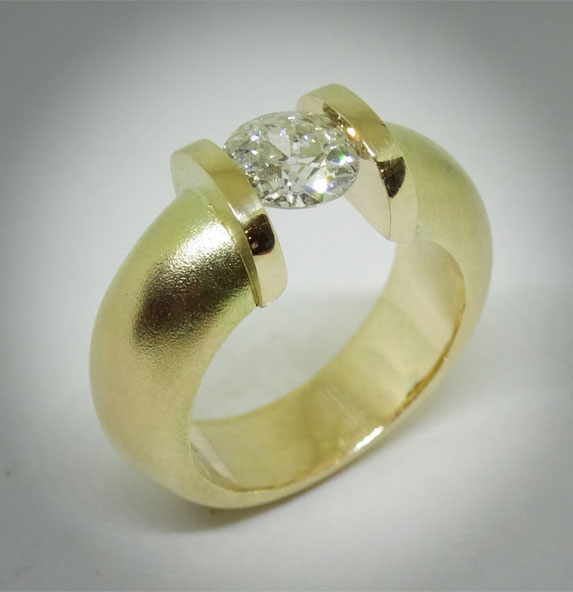 October 2020...
Symbol of love, the weddingring
One of the best things about a wedding ring is that you can choose from many combinations.
The wedding rings from the spanish brand Ele ka are elegant and timeless.
With or without diamonds ... simple and sleek ... matt or shiny ...
your choice ...
September 2020... 
Seal, coat of arms, or monogram
The signet rings represent tradition and timeless elegance and are 100% handmade.
You can also assemble your signet ring individually and make it unique with an engraving (coat of arms or monogram).
Alloy: silver, silver goldplated and 14 or 18 karat yellow or white gold.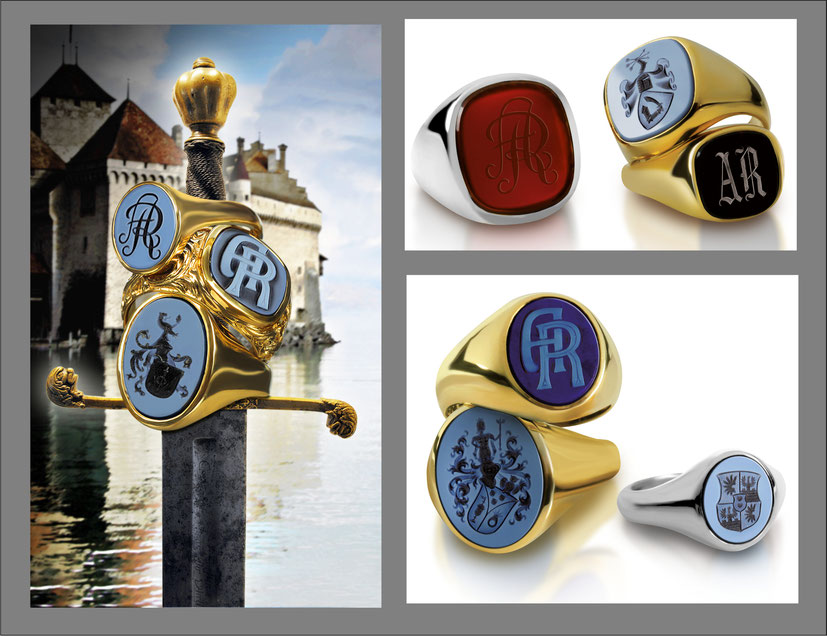 August 2020...
Gisser...
GISSER is a Dutch company and has a wide collection of high quality jewelery, made of rhodium-plated sterling silver.
Quality is guaranteed because all jewels are designed, in Italy, in the GISSER design studio.
Below we present models of rigid bracelets that we can order in different sizes: 56 cm - 60 cm - 64 cm and 68 cm.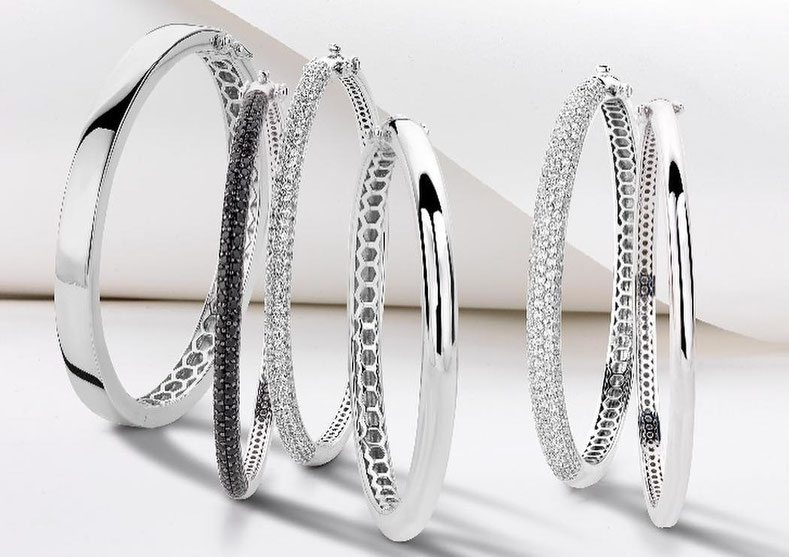 July 2020...
Jaibor...
18 Carat gold jewellery with sparkling diamonds, designed for a modern, sophisticated and elegant woman.
June 2020...
Salvatore Plata
Presents a beautiful collection of silver jewellery, goldplated with precious stones in various colours,
that gives you that summer feeling.
Simply wonderful....
May 2020
Marcello Pane 
Very soon ... we will welcome a new italian jewellery brand: MARCELLO PANE, Napoli.
This great manufacturer based in Napoli offers us a beautiful collection... 100% made in Italy.
A beautifully elegant and revolutionary rubber collection that blends 18 carat gold plated combined
with a rubber coating for the contemporary woman.