This great manufacturer based in Napoli offers us a beautiful collection... 100% made in Italy.
A beautifully elegant and revolutionary rubber collection that blends 18 carat gold plated combined
with a rubber coating for the contemporary woman. 


 Asymmetrical shapes and variegated colors dominate jewelry by Elisenda De Haro. The textures tend to be
 the first thing one notices. She has created several collections of contemporary jewellery.
All the designs are made in 925 Sterling Silver, with or without details in 18 carat gold and precious stones.
Pure forms and unexpected volumes. Flowers, branches and explosions of nature turned into compositions that feature movement as their mantra. Conceptual jewellery. Imperfect strokes weaving intricate outlines. Earrings, rings, necklaces and bracelets, made out of 925 Sterling Silver, plated with rhodium or yellow gold, that brim with life. Intense and surprising. Naturally different. Free textures. With unique hand-made finishes. Soulful jewellery that bears the hallmark of its creators.

Proudly based in Valencia, Spain, Jacobo Jaspe is the third generation that has taken the reins of the company. Putting his heart, mind and experience into each of his creations, he sets consistent standards in design, quality and service. With designs that have and continue to captivate bothwomen and men, Jaibor is out there to capture attention with its alternative and different styles, using gold, diamonds and precious stones of all colours.  
Korczynski Jewellery is made out of Sterling silver and of simple elegance, clean lines, combined with bold forms and textures.
Inspired by geometry and modernism a shape or idea comes to mind andthen evolves through a process of paper and plastic model making until the design is finalized in silver, plated with rodium, yellow gold or ruthenium.


Looking for weddingrings to express your unending love?
Eleka offers dazzling wedding ring sets that will last a lifetime. The rings can be made either in 8 carat or in 18 carat gold,
with or without diamonds.

Salvatore Plata, high jewelry made in Sterling silver. Salvatore Plata's collections are aimed at a modern, urban woman
who likes change, innovation, and to stand out each season and match her outfits. 
A modern view of jewels. A balance between trends dictated by fashion and an exploration of new styles.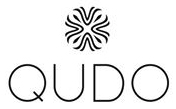 QUDO collection is a beautiful and elegant jewellery collection. Stunning colours, confident bold looks and fine jewellery quality. Available in polished stainless steel, and rose gold ion plating or yellow gold ion plating. Qudo collection cleverly allows the fashion astute to feed their passion for quality and design without the cost of expensive metals.